With the recent acceleration in the number of Coronavirus cases reported and the clear implications for public health, we are now in a position where we must prioritise to support the Acute Healthcare Sector (NHS), first responders and our current customer base to ensure consistent supply. Therefore, we have taken the difficult decision to close down our web shop function as we are unable to accept any new order with immediate effect until further notice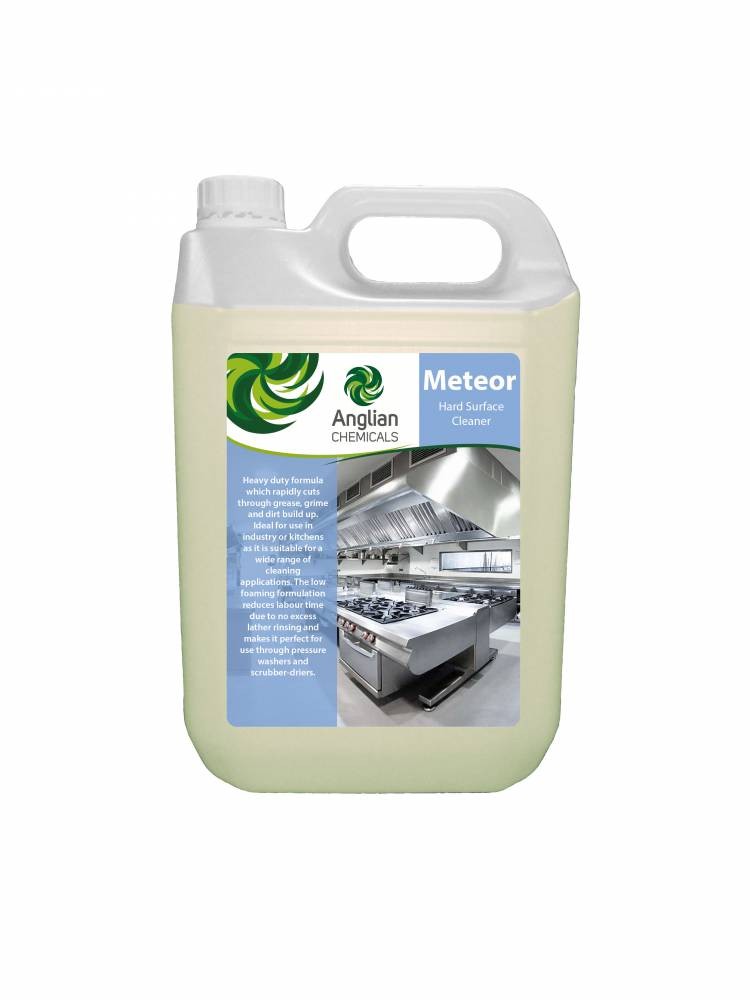 Meteor - Hard Surface Cleaner
Ref : 61310
in stock
Heavy duty hard surface cleaner that rapidly cuts through grease, grime and dirt build up and even stripping polish or wax from floors.
Ideal for use across all industries for a wide range of cleaning applications.
The low foaming formulation reduces labour time due to no excess lather rinsing, and also makes it ideal for use with pressure washers, scrubber driers and pickups.
Top