With the recent acceleration in the number of Coronavirus cases reported and the clear implications for public health, we are now in a position where we must prioritise to support the Acute Healthcare Sector (NHS), first responders and our current customer base to ensure consistent supply. Therefore, we have taken the difficult decision to close down our web shop function as we are unable to accept any new order with immediate effect until further notice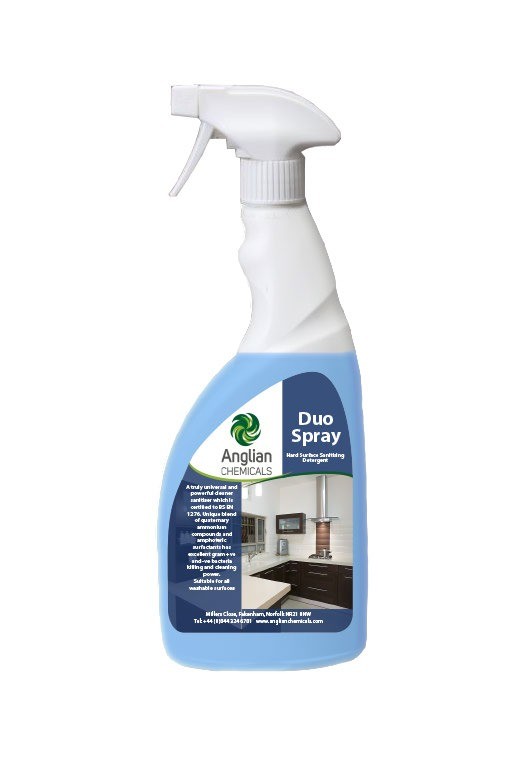 Duo Detergent Sanitiser - Ready To Use
Ref : 61304D
in stock
A truly universal and powerful cleaner sanitiser which is certified to BS EN 1276
Unique blend of quaternary ammonium compounds and amphoteric surfactants has excellent gram+ve and -ve bacteria killing and cleaning power
Deals with the toughest of soiling, oils, fats, vegetable and mineral based residues.
Ideal for use across al sectors, where effective sanitisation and cleaning are required.
Suitable for all washable surfaces.
Top